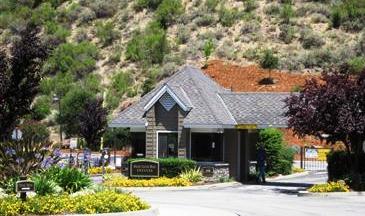 Welcome, San Luis Bay Estates in Avila Beach, California. This master planned gated community is nestled among a 1,000 acre oak tree forest. The climate is temperate year round and San Luis Bay residents have a private access road to the 18-hold Avila Beach Resort Golf Club located about a mile away. There are six separate residential clusters designed to blend into the natural landscape with hundreds of acres of preserved open space. including Kingfisher Canyon, Skylark Meadow, Quail Canyon, Mallard Green, Indian Hills, Pelican Point, Heron Crest,, Avila Valley Estates and nearby Gated Communities. We hope you enjoy your visit and explore the Central Coast and what it has to offer.
JOIN our INTEREST LIST
In order to provide the best service possible, we invite you to join our Interest List. We are here to help you through your new home buying process. We are on your team.
Simply answer a few questions about what areas interest you and Jim or Jeri will send you information to help you find the perfect new home with absolutely no pressure.
By registering, you will receive updates on all new Listings in the Community and price range you provide us. You will receive updates most of the time before other Realtor's even see them.
We will also send you an email to notify you of homes that interest you before they even hit the market.
If at any time you wish to unsubscribe, you may do so by using the unsubscribe link provided at the bottom of each email message.
Your privacy is very important to us. We will never share your information. Our Mission... is Customer Service.
Please feel free to contact us anytime, we are available. Feel free to call us direct we are here to help
Jim & Jeri LaMarca 805-542-9774