NEW KINGFISHER CANYON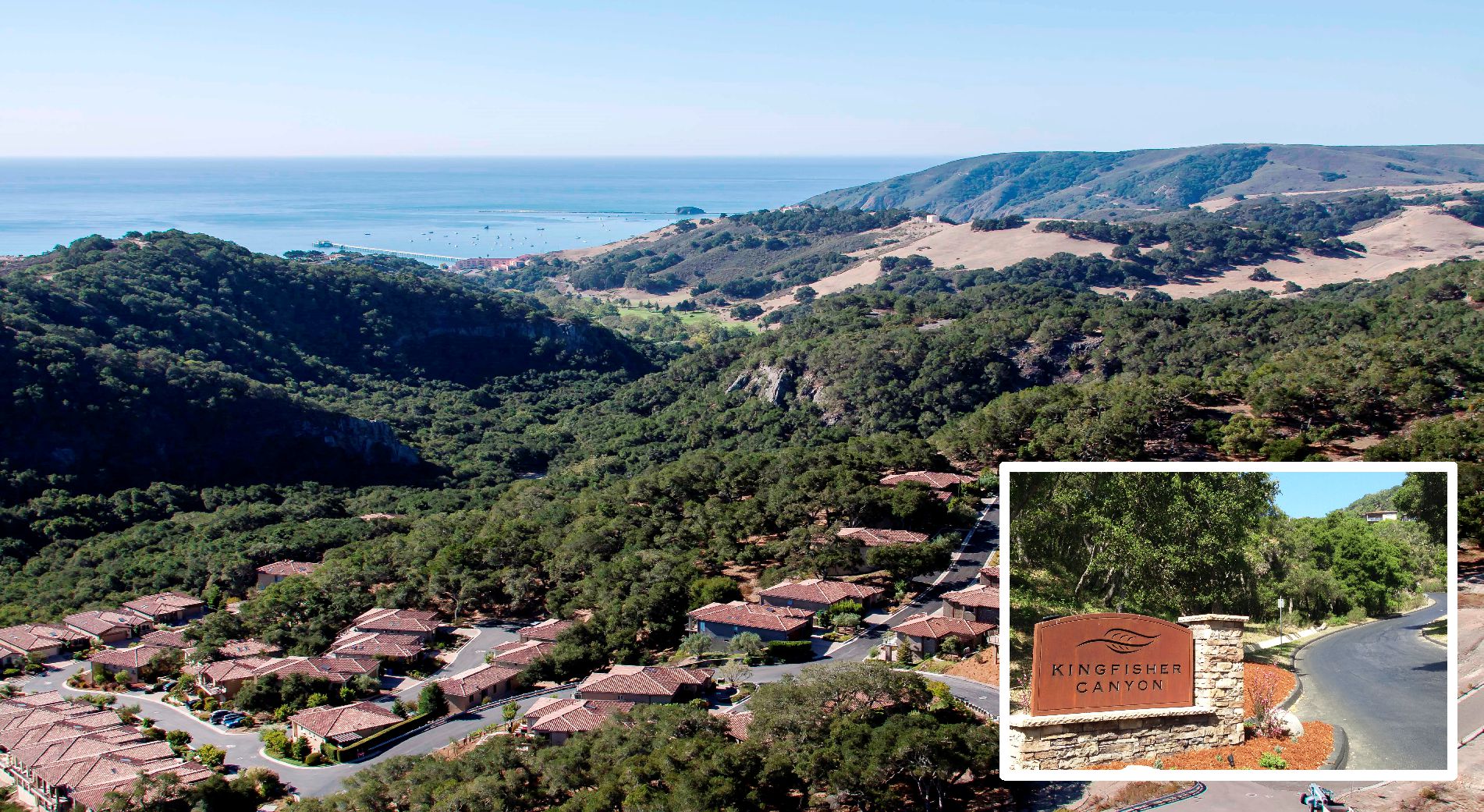 KINGFISHER CANYON HOMES for sale Avila Beach CA: The most desirable developments in Avila Beach. Call for private showing 805-542-9774. Views extend out to the Pacific Ocean yet nestled within 1,000 acres of oak trees and mountain views, miles of hiking trails and active wildlife are right in your backyard.
Kingfisher Canyon Homes are expertly planned for boutique living with resort style amenities. Located at the entry into the San Luis Bay Estates is the convenient Avila Village, which includes the Woodstone marketplace and cafe, Avila Village Inn and the private Avila Bay Athletic Club and Spa. Meandering through this quaint Village is the famous Bob Jones trail that leads directly to the beach or into the city of San Luis Obispo, just a bike, hike, jog or walk away..
Kingfisher Canyon Development: The community of Kingfisher Canyon is the last development to be built in the hills behind the gates of San Luis Bay Estates. 130 single-family homes have been planned for this development with only 32 remaining home sites left. High Quality construction is provided by top local design-builders. Each single-family home is highly customized and expertly planned for low maintenance, self-sufficient living, perfect for the active primary or vacation homeowner. Homes range from approximately 1750 sq.ft. to 2900 sq.ft and offer intimate and comfortable living. They are built to maximize and compliment the panoramic canyon, oak tree and ocean views. Characteristically appointed to reflect the local mission style and aesthetic, each home has been finished to reveal the casual and warm lifestyle of the coast. There are 6 distinct or custom floor plans and elevations available to fit a variety of lifestyles. Neighborhood Agents, Jim and Jeri Avila Beach Realtors @ 805-542-9774 New Kingfisher Canyon Homes are now available for sale.
Sorry! None of the listings on this page could be mapped.
Kingfisher Canyon homes are expertly planned for boutique living with resort style amenities...
Please visit our interest list to receive updated information on all of our New & resale homes for sale and be the first to be contacted. Avila Beach Realtors @ 805-542-9774
Join our interest list...